Carpenter Ants Control London Ontario
Carpenter Ants
These are small size ants and they feed on the sugar and protiens.These ants live inside the wood they make holes and get protection. In houses they are present near the moisture places like in washrooms, sinks and water leakage system. If their stay for longer time then they made colonies and cause the destruction at high level. In spring they leave their nest and crawl outside but in winter they are not seen in outside because they are present in their nest. The most useful method for their elimination is that we should remove all sources which provide favorable conditions for survival.
Carpenter ants are a growing problem in London Ontario
Carpenter ants are very common and present in large number in London Ontario. They are found inside the homes and outdoor places everywhere .They are most famous insects in the London Ontario. Their attacks mostly on the wood made things and they damage the wood structures. These insects do not eat the wood but they build their nest inside the wood and obtain protection for their survival .They cuts the wood and make tunnels in the wood and live in it safely. In homes they mostly exist in the wood frames, cabinets and in other things. They make holes in the frames and doors damage them and make useless. In winter they are live inside the houses but in spring season they came out so their identification is very difficult before the treatment. Their nest and colonies location point out is very hard because inside the houses they are seen crawl very few and their nest are very deep so their exact location is not found easily. If we see Fras near any wood frame then we easily identify their location. Carpenter ants lived in colonies and cause destruction at major level. They cause serious problems for the public in London Ontario. People of the Ontario are worried about these ants because the damage household and outdoor things at high ratio .In homes they eat sweet and soft foods and they also inject their venom in the stored food that's use the human .Their venom cause different serious health problems in humans. In outdoor they attacks on the small plants and plant insects like aphids and many other. Once they produce in large number then their control is difficult because for their control we need specific tools .This problem cannot handle a common person for this we need to help a trained pest control workers because they have special training for their hold. They also give some tips to the public for ant's control. First they find the cause of the breeding of ants and remove it. Close all the entry points of insects in the house .We should repair all the damage structures as soon as possible. Always follow the instruction that's are helpful to decrease the ants infestation.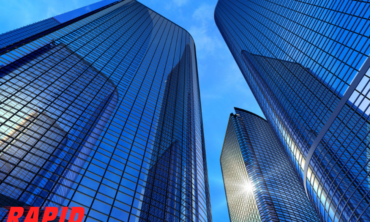 Hotels and motels, Banquet halls, Convention centers, Hospitals, retail stores, Pharmacies, Schools and Day care centers, Theatres, Restaurants...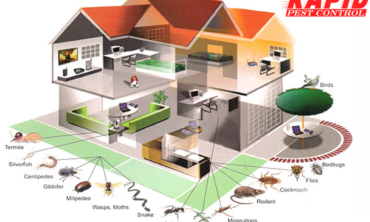 Detached and semi detached Houses, Mansions, Condominiums, Townhouses, Apartment buildings, Student housings.
Effects of weather on carpenter ants
Carpenter ants are cold blooded species they change their body temperature with the change of the environment temperature. They hibernate in the winter season because they cannot bear the very low temperature so to maintain the body temperature they hide himself in the nest. In the winter they make their nest deep in the wood, in the wall holes and mostly near the warmer places they made their bills. Carpenter ants reproduction increase in spring season they increase in large number .Their attacks also increase in this weather .In winter season they are hidden because in cold they cannot perform their physical activity very well. When the weather is unfavorable they go into their nest and remain inactive. When the season is suitable then they came out and start their activities .They increase in number in the spring season and then they may cause serious damage of the different things. Carpenter ants in winter mostly crawl inside the homes and made their nest where they easily obtain their heat to warm up their body for their movement because due to cold they became very slow. Their infestation is high in winter in homes so for their control we need to contact with the pest control professionals .Their control is hard and require special training thus we need professionals because they have special training for the carpenter ants control. The pest management companies have trained workers they use different techniques and insecticides that's are useful for the insects control and have less dangerous effects on the other living species. They also gives the specific tools to a common person how they can avoid from the insects and how they control. They sue effective methods that's are also helpful for their further control in future. Professionals check the indoor things that provide the protection to ants then they examine the damage if the damage is high they asked to the homeowner to remove all these things because if they are not removed in future they may again attack and cause serious problem. To avoided from the carpenter ants destruction we should get instruction about them which environment is good for the reproduction and we should keep anti-insects spray if we see in homes we should use carefully to their control and also use safety measures that's are useful for their hold.